02:11:02
I received a long comment today, thought I might make a few points in it and update everyone on NBSV's current situation. Here's the e-mail:

Hello. I, too, am a SV fan from way back when -- in fact, I used to have one of the biggest SVSY websites, but I don't want to get into that now. I just wanted to tell you that NBSV is looking good; I'm glad to see it finally up. I have to admit there were times I thought it spent more time being constructed than it was put up for fans to visit! However, as nice as your site is, I think you would do better to make your website a little more friendly to the general public. While you obviously have a fast connection and the latest in browsers, not that many people do. The amount of images you have take a long time to download, and older browsers can't view PNG files at all. I know that you have a page on the site which gives the 'required' details, but I tend to feel that a webmaster should cater for the fans, not the other way around. After all, there's only one of you, and many of them. After all, the ultimate purpose of a website should be for the people, n! ot you. I've also read your comments re: screen resolution, and I think that falls in the same category. Of course, I know you've been doing this for a long time, I remember way back when it was hosted at Geocities -- wow. You don't have to make any changes or even acknowledge this email, I just thought you should know what I think. And something else to think about: while most of the webmasters you talk to and the people who sign your guestbook may not complain about your site, the majority of fans are the ones who don't say anything. I think it's always wise to remember that.

This e-mail sort of amused me because, for one, I really think it's moronic to compliment someone on their site, then turn around and criticize them for it, constructive or no. It's just pointless, and won't soften any blow. Also, what webmaster makes their site for the so-called fans? Certainly not me. I made this site because I love Sweet Valley, and yes people visit, but I don't mold the site to fit it to what they want it to be. And yes, I've been doing webdesign a long time. I taught myself everything I know and therefore feel entitled to make my pages how I want them, not how my visitors do. If you don't have my resolution, you don't have my browsers, that's just you. I on the other hand am not going to scrape off my faster, more advanced, more comfortable, whatever you want to call it, commodities just for someone who visits my site. The Sweet Valley web community has become so corrupt anyway, there's really no hope for it. The new SY title is Prom Night; the title of one of the last SVH titles was exactly the same. It's quite obvious that fans of Sweet Valley have not pulled through and the entire series is coming to an end. It's basically too late to save Senior Year, as it's been made quite obvious it's drawing to a close even in the books that came out three months ago. Yes, I'm sorry to the person who left that comment but I do not and will not make my site for the 'fans'. NBSV doesn't have fans anyway. It's incredibly hard to keep up a site with a lot of content, on top of shielding off questions from people about when you're off hiatus, when your new layout is up, why don't you update this and that, and it's increasingly burdensome to me because I'm angry with the SV fans for their recent backlashing against the series. I basically feel NBSV has lost it's purpose, and I no longer have the time or the energy to keep it up. Maybe if I can make something more functional, maybe if I can bring all of the sites into one place, then I could possibly keep them all running, but as it is I'm closely considering shutting down all of my Sweet Valley sites for good, and it's comments like those that don't really make me lean towards keeping them open. It's not that I want to close, but doesn't it seem logical? I don't even visit Sweet Valley sites. I haven't since I reopened even. It's like everyone takes Sweet Valley for granted, and with a grain of salt, and they don't realize it's ending. Sure you might say it's just a book series but it's not, really. It's been more than that to a lot of people, and I'll be sad to see it go. I had planned several campaigns to get things back to the way they used to, but there isn't enough reaction from the fans; they're basically dead to me, and I feel like the only one. You could say to me, oh but I still buy them and read them. That's not really all there is to it, though. If you're lackluster about it, it doesn't make sense. So I've babbled on for awhile. I've been inspired recently to make a different layout, yes, and probably will and bring all of my sites to this address, maybe even close a few of the ones I have. We'll have to see, but that comment pretty much has culminated my decision that, for now, NBSV is going to continue to sit untouched.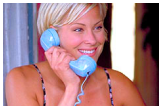 This is my favorite picture from Joe Dirt, which I didn't actually get to see until I got the DVD a couple of weeks ago. It's a fantastic movie actually, and Brittany did an amazing job in it.






11:28:01
The Newsline is back in comission, but short on news, so I'm looking for staff members. If you're interested, head over to the site to find out how to sign up.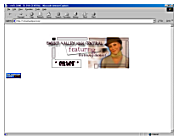 Sweet Valley High Central
This is a great site dedicated to my personal favorite corner of the Sweet Valley world, Sweet Valley High the TV show. It has pictures, info, multimedia and much more.



All material on Nothing But Sweet Valley is &copy to Jessica. Make your own. Don't take mine. See Site for more info.